---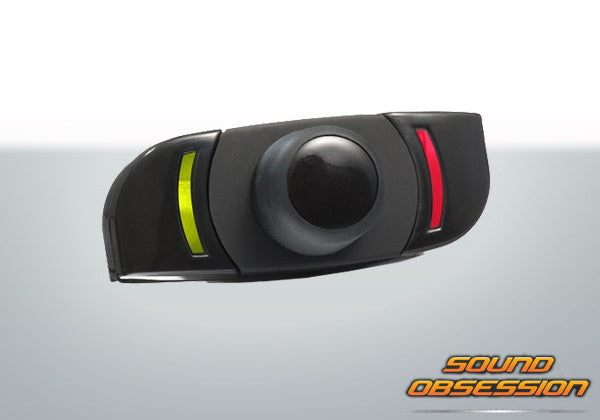 Parrot CK3000 EVOLUTION Bluetooth Hands-Free Car Kit
Parrot
---
Parrot CK3000 EVOLUTION
Bluetooth® Hands Free Car Kit
Life made easier: Just turn on the engine. Drive. Talk. It s that simple !
The Parrot CK3000 Evolution hands-free Car Kit offers the convenience of voice recognition and outstanding sound quality by using your car's sound system as a receiver.
It takes less than an hour for your local mechanic to mount the Parrot CK3000 EVOLUTION : electronic box, microphone, keypad. There are no apparent wires. Once installed, just turn on the engine and you are immediately connected to your phone.
Even by leaving the mobile phone in his bag, with his Parrot CK3000 EVOLUTION, the driver dictates a name and is immediately connected to his correspondent. The car's speakers transmit the conversation with perfect quality of sound, regardless of the driving conditions (traffic, highway…).
Make calls with the greatest of ease via voice recognition and the browser button
When users get in their car, they start the engine and the kit immediately connects to their mobile phone. Thanks to the voice recognition feature, drivers say a name and the kit automatically dials the number.
Keep your hands on the wheel and guarantee your safety. By intuitively turning the browser button, the kit states the menu functions, meaning that drivers can check and manage their voicemail, etc.
Design and audio quality: choose a kit that integrates seamlessly into the car
It features a discreet and extremely sober design and fits seamlessly inside the car. In the event of a call, the car radio automatically cut outs, so that the speakers can transmit the conversation, and the microphone clearly reproduces the sound of your voice.
Specifications
Features
• Unidirectional microphone: noise reduction, echo cancellation, voice recognition up to 150 names
• Speakers: uses the vehicle's speakers
• Pairing: pairing up to 3 phones
Dimensions
• Keypad: 50 x 26 x 19 mm – 32 g
• Bluebox: 135 x 30 x 58 mm – 110 g
Package contents
• 1 electronic control unit
• 1 external microphone
• 1 power supply cable
• 1 mute cable with ISO connectors
• 1 Keypad, fitting accessories
• 1 User manual
Standards
• CE, e2, FCC, RSS210
---
More from this collection