---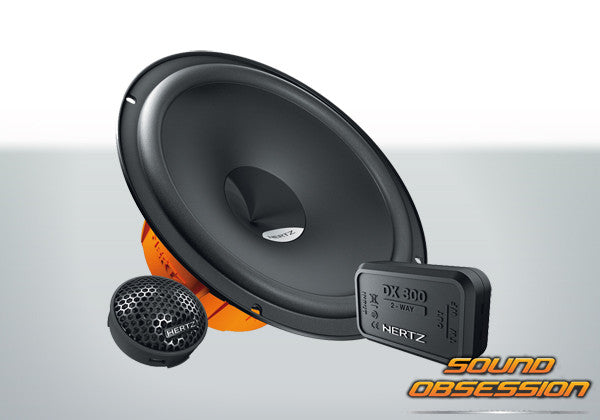 Hertz DSK165.3 Dieci 6.5" Component Splits
Hertz
---
Dieci car audio systems let you realize a high quality audio system with the utmost in simplicity. The woofers employ the exclusive V-cone® profile for amazing off-axis response and detailed mid-high range. The TPU (Thermoplastic polyurethane) surround ensures linearity and reduction of unwanted resonance, even at high excursion. High-performance materials, such as the neodymium motor assembly and the PEI membrane, ensure an extended high frequency range. The passive filters are found directly on the supplied connection cables, along with a rich array of accessories increasing the install-friendliness and installation time.
Specifications
Power Handling - Peak W: 160
Power Handling - Continuous W: 80
Impedance Ω: 4
Frequency response Hz: 50 ÷ 23k
Sensitivity dB SPL: 93
Woofer size mm (in.): 165 (6.5)
Tweeter size mm (in.): 24 (0.9)
Woofer magnet: High density flux ferrite
Tweeter magnet: Neodymium
Woofer cone: Water-repellent pressed paper
Tweeter dome: PEI
Crossover type: Hi Pass
Crossover cut off: 3,5 kHz @ 12 dB Oct.
Technologies
V-cone®
The exponential profile gets very close to the perfect one, providing exceptional dispersion.
---
More from this collection